About Us
Lenehans are famous for been a one stop shop for all things DIY. Now with the introduction of the www.lenehans.ie website you can now get over 16,000 DIY products delivered nationwide - Next Day ! In addition Lenehans are also famous for their range of Greenhouses. Having sold Greenhouses and Greenhouse accessories for decades, Lenehans are now one of the largest retailers of Greenhouses in Ireland. With over 40 models and 100s of different options, at https://www.lenehans.ie/ you'll find the right Greenhouse at the right price. Our website continues to grow from strength to strength. Our customers love us, simply because we stock such a wide range of DIY products at highly competitive prices and with super fast delivery guaranteed. So if you're looking for a single screw, a box of 200, a Greenhouse or specialist cleaning products you'll find it online at https://www.lenehans.ie/. We're proud to say we've been in business for over 150 years. We're 100% Irish owned and operated, employing local people, supporting local companies and making shopping for DIY easy for thousands of people every week across Ireland.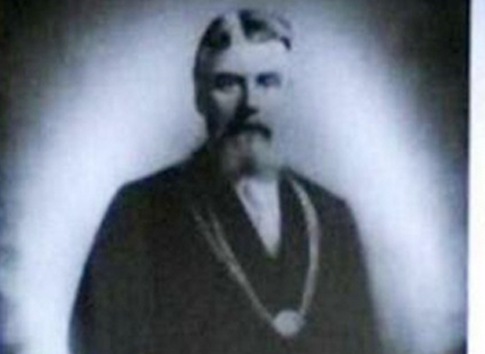 The year is 1865.
The founder of the company was named Thomas Lenehan, the great, great grandfather of the present fifth generation. He was born c. 1845, son of Laurence Lenehan and Margaret Doyle and the family resided north of the Liffey at 31 Church Street, which was at that time a tenement building. His father Laurence is noted in the records as "Baker". Thomas initially established his business at 3 Halston Street and relocated to 189 North King's Street before finally moving to today's present location of 124 Capel Street in 1890. The earliest surviving commercial billhead showed "Est 1865" and this was accepted as the year the business was founded. Thomas Lenehan was quite young to start a business in 1865. However, in the Victorian era schooling finished earlier and thus the business of earning your living also started earlier... The initial business description was 'Wrought Iron Manufacturer & Bell Hanger'. Later, from 1881 to 1889, Thoms Directory listed it at 189 North King Street, describing it as 'Manufacturing Smith & Ironmonger.' From 1890 the business was located in 124 Capel Street and known simply as 'Manufacturing Ironmonger' and later Lenehans Hardware.
The business changed a lot over time.
The nearby Cattle Market, which had opened in 1863, was one of the biggest markets of the time in Ireland and Britain and it drew large numbers of farmers, all of whom were potential customers for the repair of farm equipment. Consequently, Lenehans began to offer this vital repair service to farmers within the Dublin area, especially North County Dublin. After the 1st World War the business branched into motor cars for a short while, representing Rustins Hornsby in Dublin. AA (Automobile Association) records confirm this. The repair of farm implements led in turn to their sale and the company's self-explanatory Telegraphic Address was "Implements Dublin". From the fifties until the early eighties, Lenehans grew rapidly with the sale of dairy equipment, machinery spares, golf course irrigation and slurry systems along with professional grass cutting equipment, domestic lawnmowers as well as general hardware.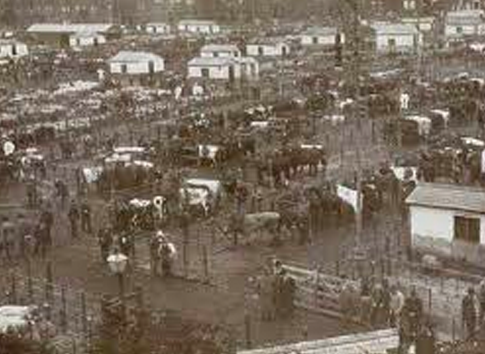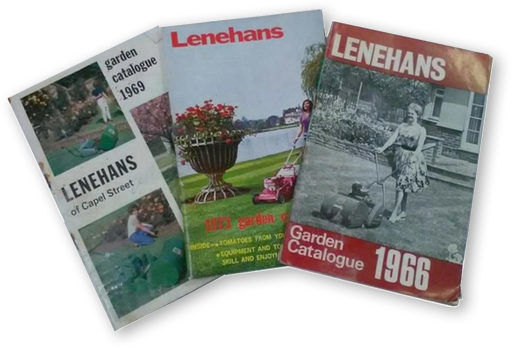 During this period a garden catalogue was published.
The catalogue had a print run of 4,000 annually for distribution throughout Ireland. Gardening was becoming very popular and flat pack aluminium greenhouses began to sell in large numbers. Lenehans was probably the first to sell reasonably priced greenhouses throughout the country.
Lenehans Garden Catalogues - 1950s - 1980s
At the end of the seventies the economic recession led to a severe challenge for Lenehans and half of the business was wound down. These years were difficult for the family business and Lenehans entered the nineties weakened but still determined to survive and grow once again. In the early 1990s the four retail outlets were reduced to two, namely the original Capel Street premises and the company's first suburban shop located in Rathmines. These two shops then became independent companies operating separately until 2015 when due to the owner's retirement, the Rathmines shop closed its doors in December. The Capel Street shop however continues to prosper under the management of the 5th generation of the family (aided in holiday periods by members of the 6th).
Early in the 2000s a website was started.
This was the beginning of a learning curve for Lenehans. It required easily accessible Information Technology not readily available at that time. Today that technology is available and the current website is performing well. Its on-line database has the same range of hardware and decorating products stocked in the shop. This stock list runs to over 15,000 items. Today, Lenehans are able to sell directly to customers throughout Ireland rather like when we published an annual garden catalogue in fifty years ago. There is an indirect benefit also. The website is mobile friendly and therefore acts as a general catalogue for anyone searching for hardware products in Dublin and elsewhere. The website includes all the usual DIY products. Its greenhouse section is particularly useful. The visitor is able to select all sorts of combinations to suit their individual requirements along with transparent pricing. The website has its own character: it includes an eclectic, slightly eccentric (some would say) group of items that are always in demand for all sorts of applications and requirements. Lenehans success relies greatly on how well customers are treated, not only in times past but today and tomorrow and everyday. It's very satisfying being an old company that's right up to date at the same time in terms of product, delivery and service - and everyone working in the business rightfully feels just a little proud of it and the part they play in its ongoing success.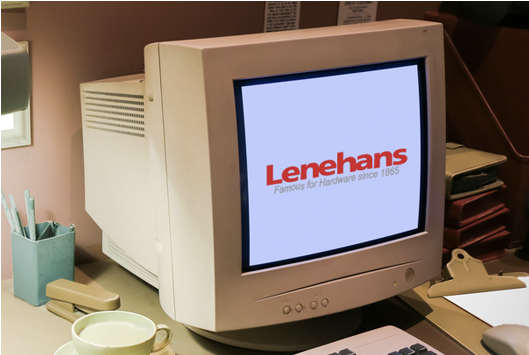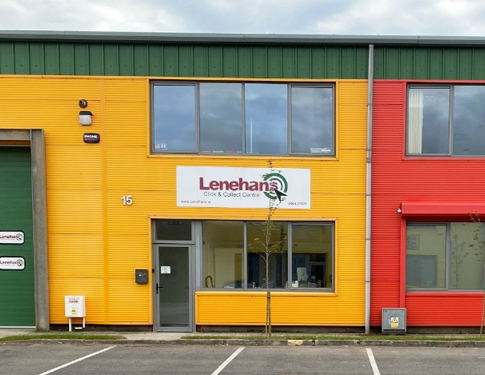 Lenehans of Capel Street – celebrating over 150 years in business!
We're very excited to introduce to you our new Click & Collect Centre in Rathnew, Co. Wicklow! Reasons For Opening At Lenehans our website is growing. It is reaching the whole of Ireland and we can now serve customers who we weren't able to reach in the past. With our website we can offer an efficient click & collect service for those who don't want to order for delivery and would be happier to drop into store and pick up all the goods they purchased online. With this new fast delivery online and click & collect service we would love to be able to offer it to more people around Ireland so due to huge demand, We have now opened our first Lenehans Click & Collect Centre in Rathnew, Co. Wicklow.
Lenehans Click & Collect Centre,
15 Village Mill, Rathnew, Co. Wicklow.
Contact Us

customerservices@lenehans.ie
01-8730466

Customer Service

customerservices@lenehans.ie
01-8730466

Work With Us

Send your CV to:
sales@lenehans.ie