In addition to fast next day nationwide delivery, we are pleased to offer our customers a click & collect service. This service is available across thousands of our products and is available at our Capel Street Store and our new Click & Collect Centre in Wicklow.
Using this service couldn't be easier. Simply add your required items to the Basket. If an item is eligible for collection in store, you will see which branch currently has stock. At this stage you can select the branch in which to collect your goods and checkout as normal.
You will receive an automatic email confirming your order and a second email will be sent as soon as your order is ready for collection.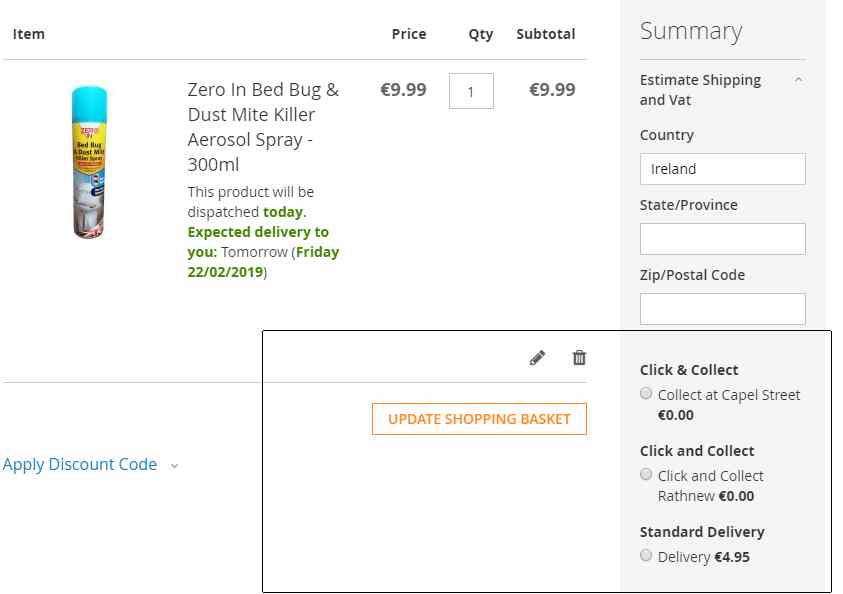 Lenehans
124/125 Capel Street
Dublin 1
D01XV52
Any other queries, suggestions, or simply to say hello! please use the contact us form
Opening Hours
We are open
9am - 6pm Monday to Saturday
Find us
Lenehans 124 Capel Street, Dublin 1
Lenehans Click & Collect Centre, Co Wicklow, A67RX61