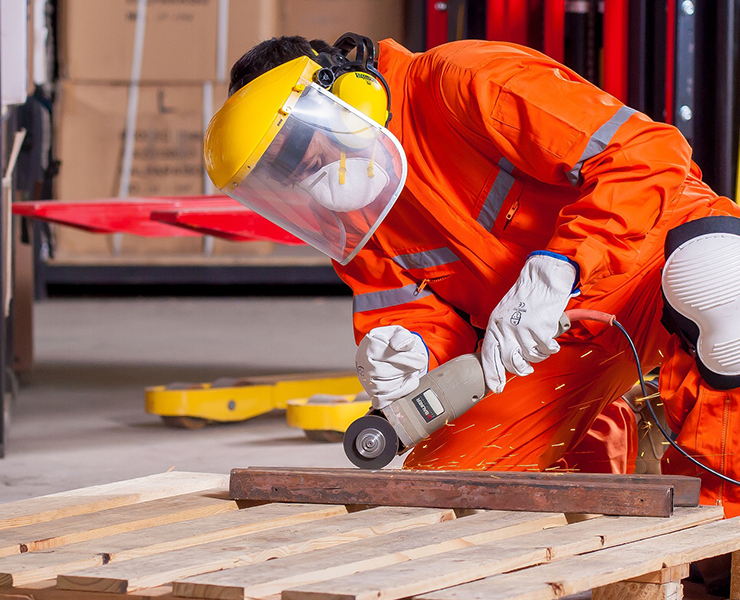 Dust masks are used to cover your mouth and nose and to protect your lungs from breathing in toxic and hazardous particles. You will find though, that there are many varieties of face masks and dust masks available.
With so many different jobs requiring the use of a dust mask, how do you know which dust mask will provide you with the protection you require?
There is a very simple grading simple that will make it very easy for you to pick the right one for you.
FFP stands for 'Filtering Facepiece'. This is another word for respirator, a device designed to protect your respiratory tract and your lungs. The grading is broken down to three different grades; FFP1, FFP2 and FFP3. You will sometimes see this shortened to just P1, P2 and P3. It is the same thing.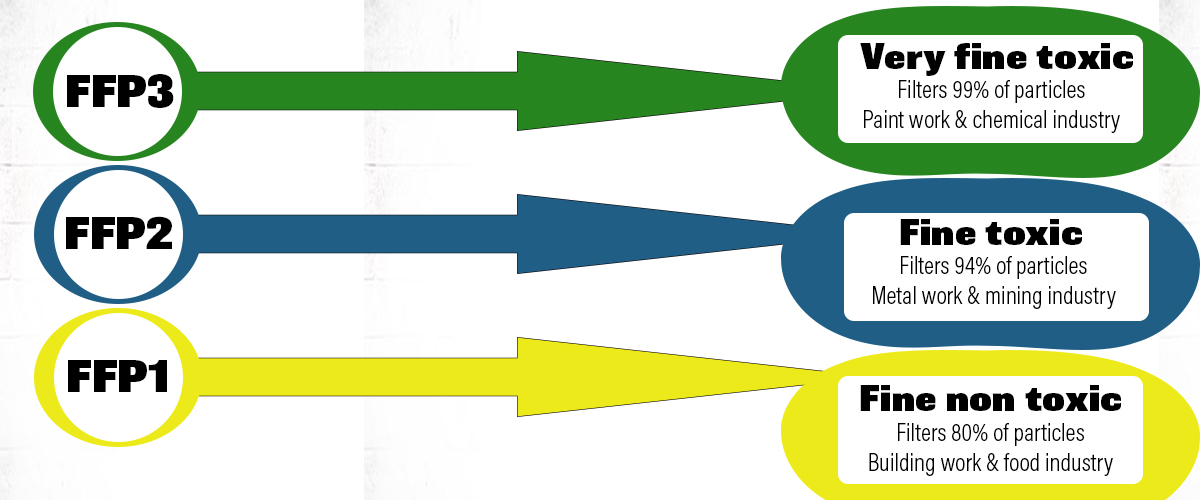 FFP1 (P1) - Protects your lungs against fine non toxic particles, like hand sanding and fiberglass. Filters at least 80% of airborne particles. Suitable for building work and the food industry.
FFP2 (P2) - Protects your lungs against fine toxic particles, such as those from power tools and MDF & Hardwood. Filters at least 94% of airborne particles. Often used in the metal and mining industry and for those working in a smoky atmosphere or using aerosols.
FFP3 (P3) - Protects your lungs against very fine particles, like welding and paint fumes. Filters at least 99% of airborne particles. Suitable for people working in the chemical industry and for people working in smoky atmospheres or using aerosols.
Some dust masks may not include these grading codes. That will generally mean that they are not respirator dust masks and will not protect you from breathing in fine particles but they are to protect your mouth and nose from the discomfort of exposure to non-toxic particles.
Look out for the respirator grading codes next time you're thinking safety when preparing for your next D.I.Y job.
Posted:
February 07, 2020
|
|