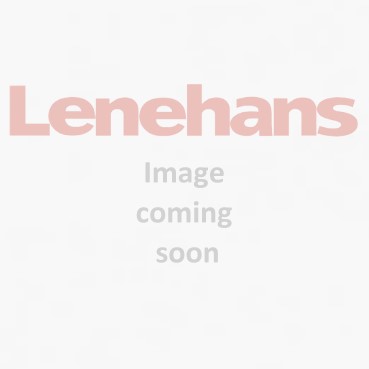 If the heating is on, but it is escaping out the windows and doors it is time to think about draught excluders.
Draught excluders will insulate parts of your home to prevent the heat escaping and the cold getting in.
Small cracks in and around the door and window frames could be letting out heat without you even noticing. A gap under the door will let the cold creep in.
Have you cold single pane windows in your home?
Lenehans stock an insulating glazing film. This will add an extra layer of insulation to your windows and acts a bit like double glazing.

It goes on really easily. It is self-adhesive so all you need to do is stick it and then heat with a hair dryer to smooth out any wrinkles.
Is the winter breeze rattling in through your letterbox?
Lenehans stock draught excluder letterboxes. The letterboxes have long, thick bristles that prevent draught, dust and rain getting into your home.

If it is under the door that the winter breeze is finding its way in, Lenehans stock brush strip draught excluders.

The Brush Strip Draught Excluder can be easily screwed into the bottom of a door on the internal side. Choose from your choice of finishes; gold, silver, white, brown, wooden. If it isn't an exact fit the draught excluder can be cut to size. The thick bristles will stop draughts, dust and noise from entering your home.
If you would prefer a simpler solution to under door draughts, Lenehans stock the traditional snake door draught excluders.

Close your door and push the snake draught excluder along the base of the door. The cotton fabric and polyester foam will absorb the draught and the cold, covering the space where the draught gets in.
Window frames can have the smallest of cracks in them that make such a big difference to the temperature of the room. There is an easy way to insulate this.

Lenehans stock foam and rubber strip draught excluders. They are soft and bendable so they are easy to mould into position along the frames that you need them. The soft foam draught excluders can be squeezed into the grooves to keep them in position. The rubber draught excluders are self-adhesive so you need simply peel off the paper back and stick them in the position that gives the most benefit.
If you want to make the most of your radiators, Lenehans stock radiator reflectors.

Even with your heating turned up full, some of the heat can be absorbed into the walls, meaning you don't get the full strength of heat from your radiator.
Radiator reflectors are simply slipped behind the radiator and kept in place with tape. The heat that would have been absorbed into the walls is then reflected back into the room.
Make the most of your home this winter - keep the heat in and the cold out!
Posted:
December 11, 2019
|
|