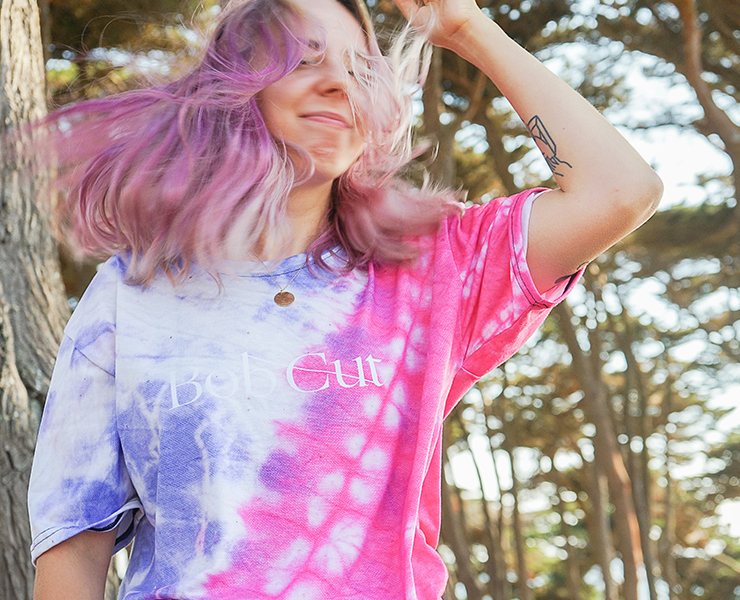 Tie Dye used to be a thing of the past, but it is back with a big, bright splash.
Tie Dye is a colour infused art form of dyeing fabrics which is very much back on trend.




Tie Dyed fashion has been showing up on Catwalks and Runways recently and the great thing is, it is something anyone can try themselves.
Read on for a step by step technique on how to tie dye shirts and t-shirts.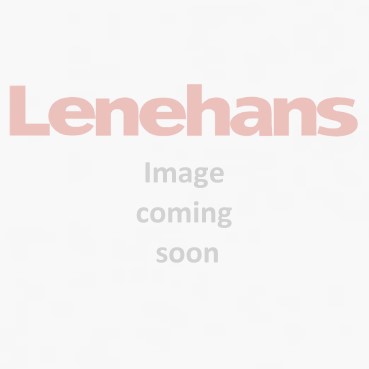 Photo by Benigno Hoyuela on Unsplash 



What you will need:
Elastic bands

Large food bags

Salt

500ml sports top plastic bottles

Basin / empty plastic box

Cooling rack / mesh grille
T-shirt / shirt (For best results they should be white fabric)
Step 1:
Preparation
To prepare your fabric dyes, gather your sports top bottles, salt and the Dylon fabric hand dyes.

It may be helpful to use a funnel or to make a paper funnel.

Choose the colours you want to use for your design.

Each bottle will be for one colour.

Pour an even amount of fabric dye into the bottom of the empty bottle, so that it covers the bottom of the bottle and is about half a centimetre.

It might help to label the bottles.

Then add one tablespoon of salt to each bottle. This will help the fibres absorb the dye.

Fill each bottle with warm water, replace the lid and shake well.
Step 2:
Style
You will need elastic bands and the t-shirt /shirt for this step.

Dampen /wet the shirt and wring it out well.

Lay it out on a flat, clean surface. Try not to have too many creases in the garment when laying it out.

There are a number of different style choices that will decide on the pattern type for the final result.

Choose your style.
Styles
Spiral -
Find the centre of the garment. Pinch the front and back from that central point. Twist clockwise from the centre whilst keeping flat on the work surface. When in a spiral ball shape, band with elastic bands to secure. One vertically, one horizontally and then a diagonal each side to give you eight segments.
Tiger stripes -
Place your finger in the neckline, top centre of the garment. Run your finger downwards, dragging the item of clothing into folds and then push the two sides of folds up against each other to meet in the centre like a fan.
Bind the shirt together by putting elastic bands around it at equal distances apart.
Marble effect -
Bunch and crink the shirt up until it is in a ball shape. Bind with elastic bands to secure. One vertically, one horizontally and then a diagonal each side to give you eight segments.


Watch the video below to see how simple it is to prepare these styles:





Step 3:
Dyeing the garment
For this part, you will need to wear gloves. The fabric dye can be extremely difficult to remove from skin.

You will need the plastic basin, cooling rack, large food bags and your bottles of Dylon dye.

Place the cooling rack / mesh grille on top of the basin and put your banded t-shirt on top of the cooling rack so that any drips will be caught in the basin below.

Now it's time to add the colour.

Using your squeezy bottle, use one colour per segment.

Choose whether to apply a different colour per segment or perhaps you will group four one colour and four another colour.

You can use two colours or eight colours, depending on how you want your t-shirt to look.

Each piece is truly a one off.

Drip and squeeze the colour on so that the whole segment is coloured.

When all segments have been coloured on one side you will need to flip the banded shirt over to do the other side.

Be careful, there will likely be dye on the cooling rack. Carefully wipe any dye off before placing the t-shirt back on top.

Colour the segments on the other side. Try to match the colour to the colour of the segment on the flip side. Coordinate colours.

Allow any excess liquid to drip from the t-shirt.

Splash of colour added, t-shirts looking bright and fun, carefully place the garment into a large zip-lock food bag to set overnight.
Step 4:
Rinse
Start by rinsing the t-shirt while it is still bound with elastic bands.

Do this until the water runs clear.

Remove the elastic bands and rinse some more.

With warm water and non bio detergent hand wash the garment.

To remove all the excess water, it may help to put your tie dye shirt / tie dye t-shirt on a spin in the washing machine.

Leave it to dry.

There you have your own masterpiece.

Transform your everyday clothes with decorative detail.


Photo by Guilherme França on Unsplash 






Posted:
September 06, 2021
|
|