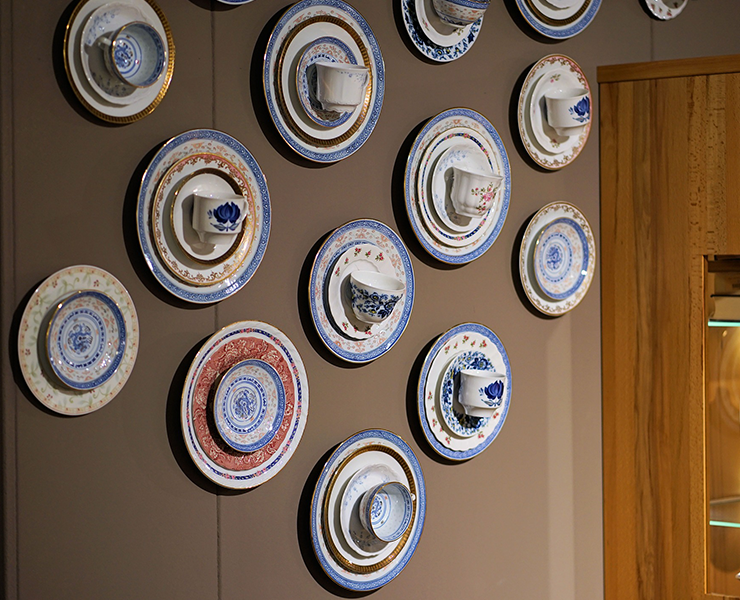 One thing that we all like to do is display art and decorate our homes.
Art & design comes in many forms; paintings, framed photographs and plates in their many forms all add character to a room.
Hanging plates could come with a bit more trepidation than most other items as they are so very fragile.
There are many safe and easy ways to hang and display plates.
In Lenehans we provide three different types of plate hanging supports.
Wire plate hangers
A wire plate hanger is simply two shaped pieces of wire formed with hooks on the end.
These hooks can hook neatly round the edges of the plate.
The wire is held together with two tightly wound coil springs allowing the wires to stretch to the necessary length while holding the plate in a tight grip.
Part of the wire will have a lipped bend in it as a picture frame might and this is simply hung over a nail or a hanger and there you have your hanging display plate.

Invisible plate hangers
Invisible plate hangers have been designed so that you can hang and display plates without the intrusion of four wire hooks protruding round the edges of the plate.
They are a very clever and straightforward design.
They come in the form of a small disc and are available in a selection of sizes to suit the size of plate you wish to display.
The disc is bound to a picture hanging D ring.
The circular discs are a layer of lightweight material mixed with a layer of solid, specially designed glue.
When placed in a small amount of water this glue becomes adhesive.
The moistened invisible plate hanging disc can then be positioned to the plate.
It must be placed firmly on and rubbed well to dispel any air.
When left overnight the disc will have dried into the plate, holding it strongly.
The D ring can then be hooked over a nail or hook, and there you have one invisibly hung display plate.

Plate stands
If you do not feel comfortable hanging a fragile and treasured plated on the wall, you can still display the plate by using a plate stand.
A plate stand is usually made of plastic.
It may be coloured or clear transparent.
They come in different shapes; the most common one tends to be a triangular or tripod design with the display plate forming one side and two lipped 'L' shaped frames giving the support.
There are also A framed structured folding stands for holding plates. We stock one of these for smaller plates in Lenehans.

However you wish to display plates, you will find an option at Lenehans that matches your needs.