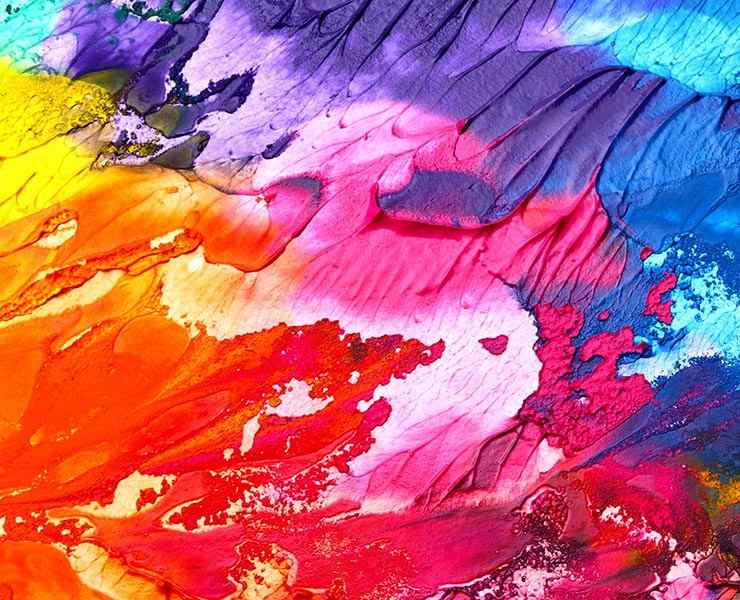 .
The most enjoyable part of choosing paint is choosing the colour. That's where the vision comes from, how will the room look. There is almost every colour imaginable available now and even at times it's not on the shelf the chances are the shop will have a machine that will mix the colour for you.

.
Knowing the colour you want is only one step. Next you are faced with the
type of paint
.
.
Matt Emulsion:
Matt Emulsion paint has a flat appearance and doesn't give off any sort of shine. Matt paint is good for use on older houses and older walls as it can be good at hiding any imperfections. Though Matt Emulsion is good for hiding imperfections from walls in that it does not show up any reflections and highlight flaws it does not tend to be the best paint in terms of maintenance. In saying that there are newer wipe-clean matt products that you can buy nowadays.
.
Soft Sheen Emulsion:
Soft Sheen paint is very popular at the moment and is better suited for use on newer walls with a better finish. Soft Sheen paint is not as flat as Matt paint and gives a subtle sheen but not quite a shine. Soft Sheen paint is a great paint if you live in a house with children as it is very maintenance friendly.
.
Vinyl Silk Emulsion:
Vinyl Silk Emulsion gives a shiny reflective finish. It is the most durable of these three emulsion paints. Vinyl Silk emulsion is a good choice in rooms that are prone to moisture such as condensation or rooms of high traffic eg. hallways, staircases or children's bedrooms.
.
.
These are but some of your options. There are of course a wide range of other paints and special purpose paints for you to choose from.