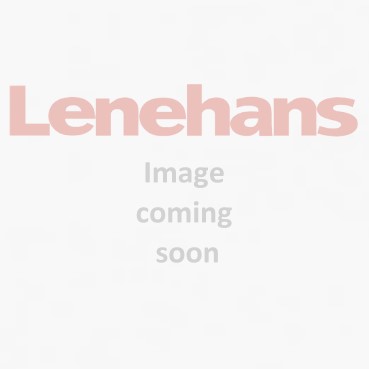 In hardware and D.I.Y there are many material finishes, fittings and attributes that you will find have been shortened or abbreviated.
To all regular D.I.Y'ers many of these shortened abbreviations will be clear and well known.
However, for many of us who turn to D.I.Y and hardware only when emergency calls or when is strictly necessary, the abbreviations may take some working out.
To assist you with your decisions, please find some of the common abbreviations listed below:
S.S: Stainless Steel
P.B: Polished Brass
P.C: Polished Chrome
S.C: Satin Chrome
S.C.P: Satin Chrome Plated
C.P: Chrome Plated
N.P: Nickel Plated
Z.P: Zinc Plated
B.Z.P: Bright Zinc Plated
B.P: Brass Plated
S.A.A: Satin Anodised Aluminium
P.A.A: Polished Anodised Aluminium
E.X.B: Epoxy Coated Black
H.C.S: High Carbon Steel
P.V.C: PolyVinyl Chloride (ThermoPlastic - Soft/ flexible)
uPVC: Unplasticized PolyVinyl Chloride (ThermoPlastic - Hard/ rigid)
A.B.S: Acrylonitrile Butadiene Styrene (ThermoPlastic - Opaque, sturdy)
Q.D: Quick Dry
R.T.U: Ready To Use
2G: 2 Gang / 2 Sockets
1G: 1 Gang / 1 Socket
4G: 4 Gang / 4 Sockets
48W: 48 Watts (Electrical power)
10m: 10 Metres (Size)
10pc: 10 pieces
S.E.S: Small Edison Screw (Lightbulb fitting)
E14: Refers to S.E.S
E.S: Edison Screw (Lightbulb fitting)
E27: Refers to E.S
B.C: Bayonet Cap (Lightbulb fitting)
B22: Refers to B.C
S.B.C: Small Bayonet Cap (Lightbulb fitting)
B15: Refers to S.B.C
L.E.D: Light-Emitting Diode
U.S.B: Universal Serial Bus (Computer Port)
6A: 6 Amp (Electrical measure)
9V: 9 Volts (Electrical pressure)
IP56: International Protection Rating or Ingress Protection Rating (measures protection against solids and liquids)