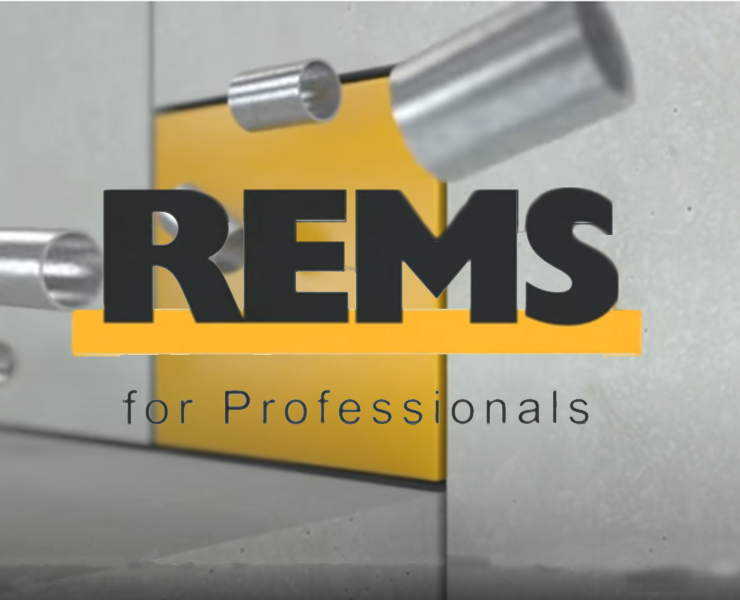 REMS Tools are innovatively designed Pipe Working Tools, especially for plumbing and heating installers. Established in Germany in 1909, REMS has had groundbreaking ideas which have allowed them to produce tools which ease the daily routine of Pipe Workers and Installation Professionals.
The REMS production plant is based in the centre of Germany's high-tech industrial region, Waiblingen near Stuttgart. They employ staff with years of experience and a high level of knowledge and expertise. World class equipment is used for research, development and production.
Recently, here at Lenehans we have introduced some of the REMS Pipe Working Tools range to our Plumbing Department.


The REMS company founder, Christian Föll, benchmarked that "REMs must be Superior".
REMS Helix Cordless Power Drill
The REMS Helix Drill is ultra light, ultra handy, ultra small and it will still drill through Steel, Stone, Tile & Marble.
The REMS Helix allows for deburring of tubes and a clean finish.





REMS Puma Universal Saw
The REMS Puma Saw is a free-hand power saw.
It can be used anywhere, in tight corners and flush with the wall.
It will cut through wood, wood with nails, stainless steel, cast iron and brick.






REMS Amigo Pipe Threader



The REMS Amigo Pipe Threader is a light hand-held tool that will thread and cut grooves into a pipe so that the pipe can function as and be used in a similar style to that of a screw.








REMS Radial Pressing Tool
The REMS Pressing Tool is a cordless tool that can be used for producing pipe pressing joints.
There is no need for soldering or for floats. The REMS Pressing tool joins and crimps pipes. It works on Gas and Water pipes.
It has an Electro-hydraulic drive with a powerful battery motor.
Depending on which Tong or Jaw you wish to use on the tool, the REMS Pressing Tool can also be used to cut tubing.